So, as I previously mentioned, I made some pureed yams and apples. Here they are in their trays waiting to be frozen: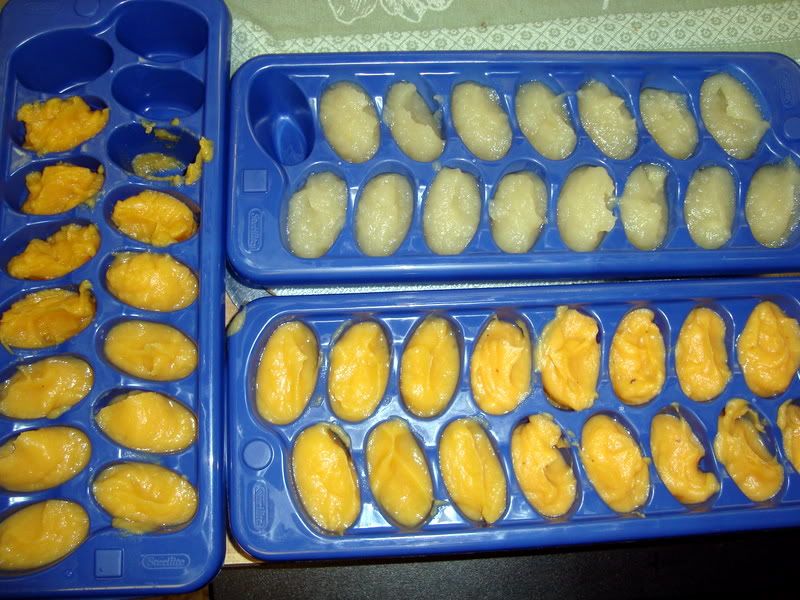 Now, to get them out of the trays! A friend suggested setting them in some warm water to loosen them, so I plan to try that tonight. Hopefully that goes well because we're almost out of store bought food and Ryan is going away for the weekend with my mom and will need them!
Speaking of...Ryan is going for the entire weekend with my mom and her partner to their campground where they have their Airstream. I'm excited! I've been without him for one night before but this will be the whole weekend! And, Paul and I will be celebrating our 3rd anniversary on Monday, so this weekend is anniversary weekend and it sure will be nice to be baby free! Who knows what we'll do, probably something crazy like sleep in and go grocery shopping!
Here are my two favorite guys just hanging out: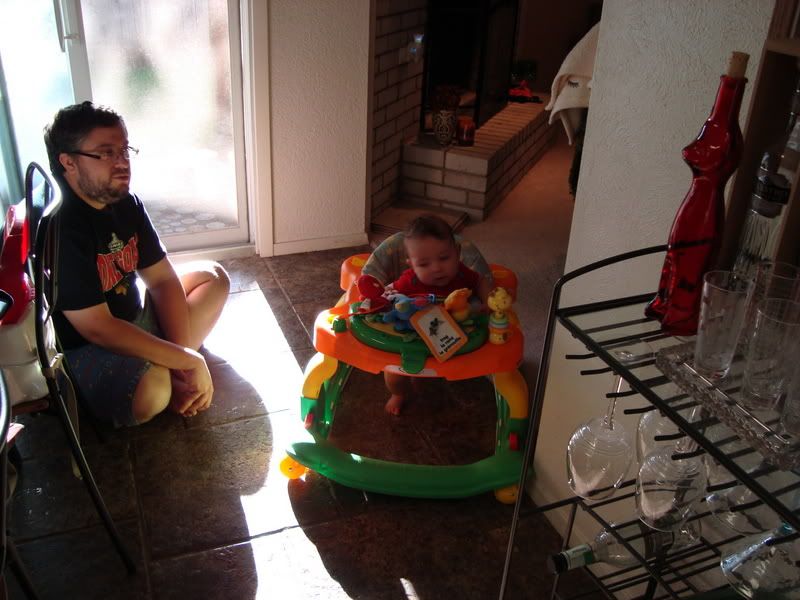 Upcoming information: I got my first baby carrier in the mail, the Boba Organic 2G and will be reviewing it shortly after I get a chance to use it a few times. I am also looking forward to receiving my Beco Gemini to try out, so I'll be reviewing that one as well.